Subaru EF10/EF12 Performance Parts and Information:
Want to soup up your Justy? Frustrated at the lack of aftermarket support? Then Read this: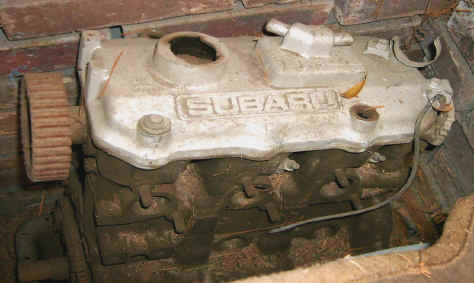 The Subaru EF12 engines are equipped with 66HP or 73HP, not impressive even for 1987. Most people would think 'oh, three cylinder... um... no.' However, the EF12 in stock EFI form offered one horsepower per cubic inch, something that only the Turbo Subaru engines could achieve at the time and something that Detroit had long forgotten. The EF10 and EF12 are built rock solid, tougher than most four cylinders. They have an iron block, SOHC aluminum cylinder head, and a forged crankshaft from the factory. The connecting rods feature full bolts with locknuts and a full-floating piston design. A chain-driven counterbalance shaft helps the inline three cylinder (nicknamed thumper) run as smooth as an inline four or six. They are fully capable of double the power by simply adding a turbo, and three times more with internal upgrades. How?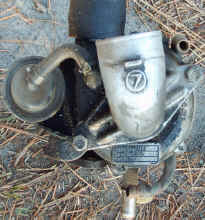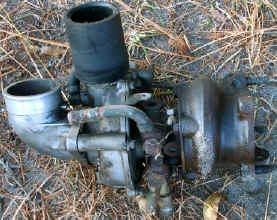 If your engine is EFI then you can get a turbo, and rig up piping and go to town. Heater hoses can be split for water delivery and an oil filter relocation kit will provide the necessary oil to the turbo; however, the oil feed line will need to have a restrictor of some sort and the turbo oil drain line will have to be near straight down or slightly angled to ensure proper oil drain from the turbo. An intercooler is not necessary with stock compression if running under 12psi and a rising-rate fuel pressure regulator, or larger injectors and an ECU. If you have a carburetor you will have to convert to fuel injection or rig up a larger carb in front of the turbo, (an air-cooled VW turbo kit can be a good starting point). The results are usually 130HP @7psi on stock internals. I myself or no one I have heard of has ever run over 15psi, so upper end is unknown. You can still build your 150HP+ daily driver on pump gas and have it last 50,000mi with common sense and maintenance. We have built engines to support over 200HP and offer decent longevity. We have estimated the limit of the EF12 to be around 250HP with what is currently available. These 200HP+ engines are equipped with an intercooler and running 15psi @362cfm, and fully built long block. We are going to continue to investigate the EF12, and hopefully post some more good news in the future!
Drawbacks: Expense. Dusty's Justys offers a few performance parts, but most things at this time will still have to be custom made such as piping, manifolds, and electronics. Even if and when other parts surface the cost will most likely be high because of lack of demand. Luckily most parts are available already to do an EFI swap, and the Subaru 1.4L (EA63) shares the same clutch as the Justy, so Centerforce makes one to support 200HP. But, one drawback you will run into is the transmission. The ECVT will not hold up to elevated power, (they barely hold up stock). The five-speed will handle 150HP, but not much more. The synchros and differentials are weak, and no aftermarket solutions exist as of yet. Bottom line is if you want real power, redlined clutch drops, and tire smoking performance... you're gonna pay for it in transmission rebuilds, (and probably engine rebuilds too if you don't know what you are doing and just slap something together). We have blown up test engines and totally destroyed a few beyond repair in just testing just to establish limits and perfect settings. Please, if you do not know how to tune an ECU, rebuild an engine, weld, and a variety of other skills consult a skilled technician and/or high performance shop in your area or contact us!!!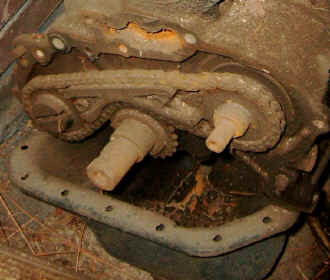 Addressment: Balance Shaft. We have received many questions about the possible removal of the balance shaft to gain power and higher RPM. This topic has been discussed and explored on many Chrysler and Mitsubishi forums in regards to their 2.6L Astron "Silent-Shaft" engine and the Chrysler 2.2/2.5L engines, sparking Subaru owners to do the same. The answer is simple, if the shaft is removed the engine will rev faster and higher, but runs so roughly that it will snap a motor mount, this is also true if the balance shaft is out of alignment. After spending a lot of effort rigging the chain system and removing the shaft on a junk engine for quick testing we have deemed this modification complete, utter, and guaranteed suicide. "But my friend did it on his 2.6 Conquest and it is faster." Don't trust those message boards, and verify the facts. The Astron has TWIN shafts, one could be removed with limited success as the engine would have some kind of balance but still run too rough to be safe. If both shafts were to be removed, without some kind of external balance the engine would fly to pieces, same with the Chrysler, and the Subaru. Make sure when servicing that the timing marks are aligned with the gold links on the chain. The chain guide can also wear and cause the chain to rattle. When this happens, the only solution is a new guide and chain from Subaru.... expensive!
Addressment: Front Cover. Yeah, the infamous front cover problem. The front cover of the EF12 that holds the oil pump is notorious for leaking oil, causing low oil pressure, a tapping sound at idle, and finally cracking leading to engine failure. This problem is enhanced by a rattling balance chain. If you suspect your front cover is to blame, it probably is. Two out of three that we receive used are junk. If you are rebuilding your engine, you need to have the front cover magnafluxed or checked for cracks. Even the smallest of micro-fractures will lead to catastrophic engine failure, and you're wasting your time trying to find good, used one. :-( The good news is that we sell complete front cover kits with new oil pumps installed! :-)
Complete Front Cover Assy w/ new oil pump, 87-88 - DJFCK1 $399
Complete Front Cover Assy w/ new oil pump, 89-94 -DJFCK2 $399
Addressment: Water Pump. The last thing that plagues the Justy is its water pump... it is hard to replace and fails often. The only solution to your water pump woes is part number DJWPKIT1, which sells for $32. It comes with a new impeller, seal, and plate. So long as your housing is not cracked, this kit will solve 80% of all water pump problems. Another good thing to do is to MIG weld a thin bead along the flange on the inside, this way if your seal starts to leak it will have to make it across the weld too, unlikely.
This is in no means a handbook, and many other issues have not been addressed. This is just a guideline and FAQ from experience and much testing. We are not responsible for any damage caused by the above. All modifications are for off-road use only. Individual results may vary.
- -N.M.

K&N Air Filter for carb - 133101 $49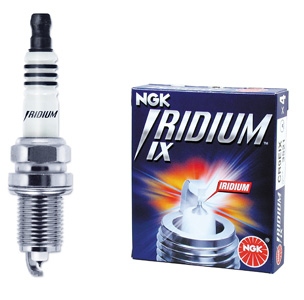 High-Power NGK Iridium Plug - 2P04 $25/set
Oil Filter - DJOF $5
Rod Bearing Set, Strengthened for 8000rpm - DJEBS1 $75
Main Bearing Set, Reinforced for added abuse - DJEBS2 $89
Premium Piston Ring Sets (STD .25mm .50mm) - CONTACT US!!!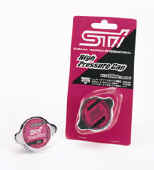 STi Radiator Cap (19psi) - 1324004 $49
Justy Water Pump Rebuild Kit - DJWPKIT1 $32
--> Reworked Cylinder Heads available NOW!!! <--
Each head is magna fluxed, decked, ported/polished, and then cc'd to assure you the most reliable bolt-on performance available. Heads have been completely remanufactured with high quality valves, springs, and bronze valve guides. Even comes with a Fel-Pro head gasket set, new head bolts, and NGK Iridium Spark Plugs!!! Just reuse your old camshaft and add up to 20HP.
$599 EXCHANGE ONLY!!!
--> Performance Short Blocks available NOW!!! <--
Each block is magna fluxed, decked, bored (if necessary), and honed. Every surface has been checked and made to meet OEM specs to assure you the most reliable bolt-on performance available. Engines come fully balanced with our upgraded bearings, Sealed Power piston rings, and quality hardware. Connecting rods are shot-peened for added strength, and comes with a complete Fel-Pro gasket set and new head bolts!!! These engines with our cylinder head are capable of 130HP naturally aspirated and 200HP@15psi safely!!! Sold EXCHANGE ONLY!!!
$2999 for 9:1 Pistons, perfect for stock fuel systems or Turbo Swaps!
Want to Build your own? That's Cool too:
New OEM Cylinder Block, GEN1 - EF121B $899
New OEM Cylinder Block, GEN2 - EF122B $1099